Little City Foundation Medical and Dental Clinic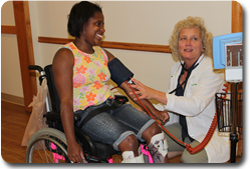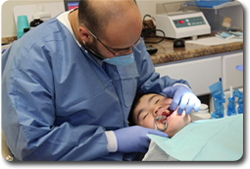 In May 2010, Little City Foundation in Palatine, Illinois, opened a new medical and dental clinic funded by Omron Foundation in partnership with other organizations, to help improve care to children and adults with intellectual and developmental disabilities. This greatly reduced the need for patients to travel long distances, often sedated, to off-site doctors and dentists for treatment. The clinic significantly reduces the burden on residents, staff, and others by providing on-site care. In the first 18 months of its operation, the clinic saved $34,268.40 in travel and staff costs and over $100,000 in emergency room visits for Illinois taxpayers, while at the same time greatly improving quality-of-care indicators.
Lambs Farm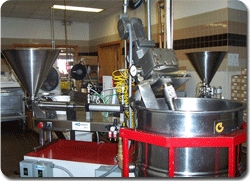 In the fall of 2006, Lambs Farm received a grant from the Omron Foundation to purchase an 80-quart mixer with stand and extra bowl, an agitated kettle and filler for jam production, and an inkjet coder for "use by" coding. This equipment improved the capacity and efficiency of our Country Store and Bakery, two of several businesses on the Lambs Farm campus that provide vocational training and employment to men and women with developmental disabilities. The new equipment was safer and more accessible for our Participants to use, so they were able to work more directly with the machines. It also enabled us to explore new products and additional sales opportunities, which, in turn, increased the opportunities for Participants to assist in production and expand their vocational skills.
Supported Organizations
Clearbrook
Lambs Farm
Little City Foundation
Little Angels Foundation